Black Bull Godmanchester
Many Public Houses and other Hospitality Businesses have been closing.
Steve and Donna Atkin reopened the Black Bull in Godmanchester Cambridgeshire amidst the restrictions currently in place.
Reopening a previously closed Public House may seem either brave or commercial suicide. You can choose. Done in a Covid Safe manner Steve and Donna ensure you will have a pleasurable visit.
Serving everything you would expect from a local public house plus substantial meals.
A 17th Century Coaching Inn steeped in history on a main route to and from London.
GODMANCHESTER (from Gumecestre) is a municipal borough and parish. On the London road and on the river Ouse, half a mile south from Huntingdon and 59 miles from London.
Computer Network Services Ltd has provided fast Internet connection with VoIP Telephone services. Come and use the WiFi it's free to use during your visit. Currently available within the bar area. This will be expanded as time and the control of activities are changed.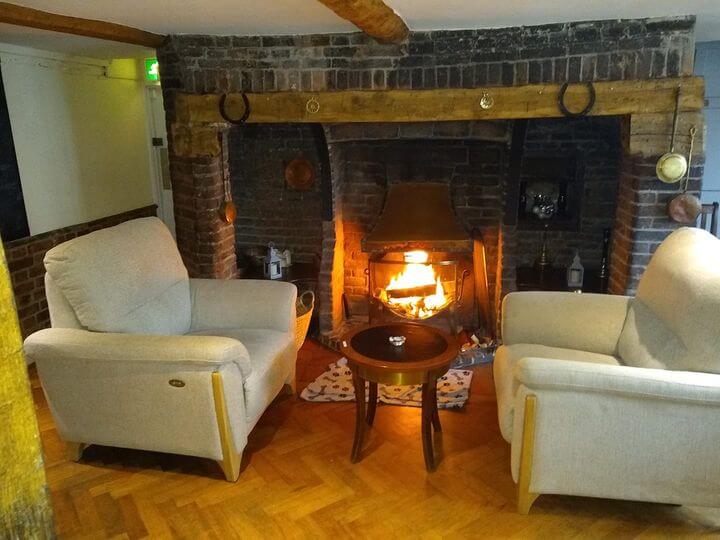 Cozey up infront of the open fire and enjoy food and drinks whilst you reply to business emails escaping from the confines of working from home or the office.
Computer Network Services Ltd made sure that a suitable Internet connection was installed and ready for you.
You can update social media, order food and order drinks.
The Black Bull Godmanchester
32 Post Street
Godmanchester
PE29 2AQ
01480 702213
Contact us today and see how we can help you and your business be more successful
01480 414143
Computer Network Services Ltd is located in Blackstone Road, Huntingdon, Cambridgeshire, we are within easy access to London, East Anglia and the Midlands.
Computer Network Services Ltd is fully operational during these Covid times working remotely.
We will make prearranged business visits following vetting.