COVID and Workspace at Home
Your Workspace Your Way
The ability to have a workplace wherever you wish in todays environment should be second nature.
Now would be a good time to be at the front of the queue to consolidate your ability to work from home.
Over the past 7 months we have seen a huge increase in the use of Teams. Clients who have not taken advantage of a transfer of telephony services from PSTN/ISDN to SIP have struggled with telephony.
Routing current lines into Teams retaining business numbers can be achieved. This means your clients are not being called from a Mobile number or diverted to a mobile. An invisible and seamless transition.
Call plans include Call Minutes to 01, 02, 03 and Mobile numbers.
You can be rest assured because Computer Network Services Ltd has a solution.
Talk to us for an action plan to provide secure and reliable communications, Voice and Data.
The situation regarding COVID 19 is due to cahnge again and businesses need to plan. As the situation unfolds, recommendations today are to work from home if you can, there may be a scenario where travelling to a workplace will become impossible once more.
Web Conferencing
Covid-19 has highlighted the importance of contingency planning in the workplace. The ability to work remotely is no longer a nice-to-have but rather a must-have component of any business communications strategy, providing the flexibility and connection required to stay on top amidst unexpected challenges.
Other Video conferencing providers have reported a 50% increase in stock prices since the Corona outbreak. This highlights the video's new place in our work lives.
Your Workspace Your Way
Covid 19 spreading across the globe has resulted in the largest remote working exercise in history, with organisations like Twitter, Google and
However, instantly switching to a remote business model requires careful planning and the right tools.
Web conferencing, chat and mobile collaboration are holding the key to business continuity.
Robust Remote Connections
Deploying Robust 2FA (Two Factor Authentication) VPN (Virtual Private Network) connections into your network.
Allowing you to be confident your data is safe.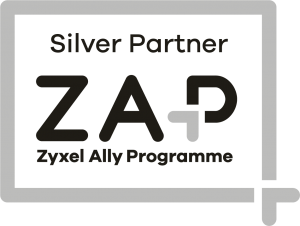 Microsoft 365
A full suite of products to meet all business sizes.
A simple way to transfer your business to the Cloud.
SharePoint and OneDrive to store company files and folders accessible anywhere.
Microsoft 365 delivers many features. Access to all the Microsoft Office suit plus Exchange Online. All applications and services are accessible on up to 5 PC or Mac systems and 5 mobile devices.
Access to online versions of the Office suit and email.
Version control is managed by Microsoft so you will never have a different version to a co-worker, supplier or customer. Yes one day every one will be using Microsoft 365.
Security and Backup of data available.
Contact us today and see how we can help you and your business be more successful
01480 414143
Computer Network Services Ltd is located in Blackstone Road, Huntingdon, Cambridgeshire, we are within easy access to London, East Anglia and the Midlands.